An Invisible Paradise in Spiti
An ancient monastery and a high altitude village lie atop a mountain in Spiti Valley – but only those with spiritual powers can see them
Story by: Chhering Norbu
When I was younger, I would accompany my grandfather, late Amchi Chhering Tanpa, to the Balangri top – about a three-hour hike from Demul, the village I grew up in. This high point offers a bird's eye-view of Spiti. It is the only place in the region from where you can see 21 villages spread out across the valley.
On this mountain lies the divine place "Bi Yul", meaning invisible paradise in the Spitian language, and I still clearly remember what my grandfather told me about it.
There's a big village and a gonpa (monastery) situated here, and all kinds of animals graze here – but we need spiritual powers to see them. Some of our past spiritual leaders have heard and seen this invisible activity. There's no physical proof, but then again this isn't on a physical dimension.
Surrounded by barren mountains, it is only on Balangri top that the hills level out into lush green grasslands, where animals enjoy grazing in the summer. My grandfather was a traditional medicine practitioner who came here to collect medicinal herbs on the mountain. But he warned me that some herbs in this area should not be plucked because the invisible animals here survive on them. Plucking such herbs can also harm us.
Once my father and other village folk were travelling with Lama Marpa Khyetpa Tulku, the reincarnation of a high monk. They stopped to rest near a spring at Balangri, when suddenly the lama disappeared. Upon his return, he had some barley pakh (dumplings) in his hands. Curious, my father and the others asked him where he got them. "Bi Yul," he said, the invisible village! The dumplings tasted good but lacked salt, and the lama explained that in Bi Yul, they don't have any salt.
The energies of five gonpas of Spiti are also believed to reside in the surrounding mountains. They fulfill all our wishes if we pray to them with sincerity. The goddess, Evi Dansi – the protector of Balangri and the bestower of wealth – lives somewhere in these mountains too. When Evi Dansi is happy with you, she appears in your dreams and gives you a special gift on the condition that it is not disclosed to anyone. If you disclose it, the gift loses the blessings of the goddess.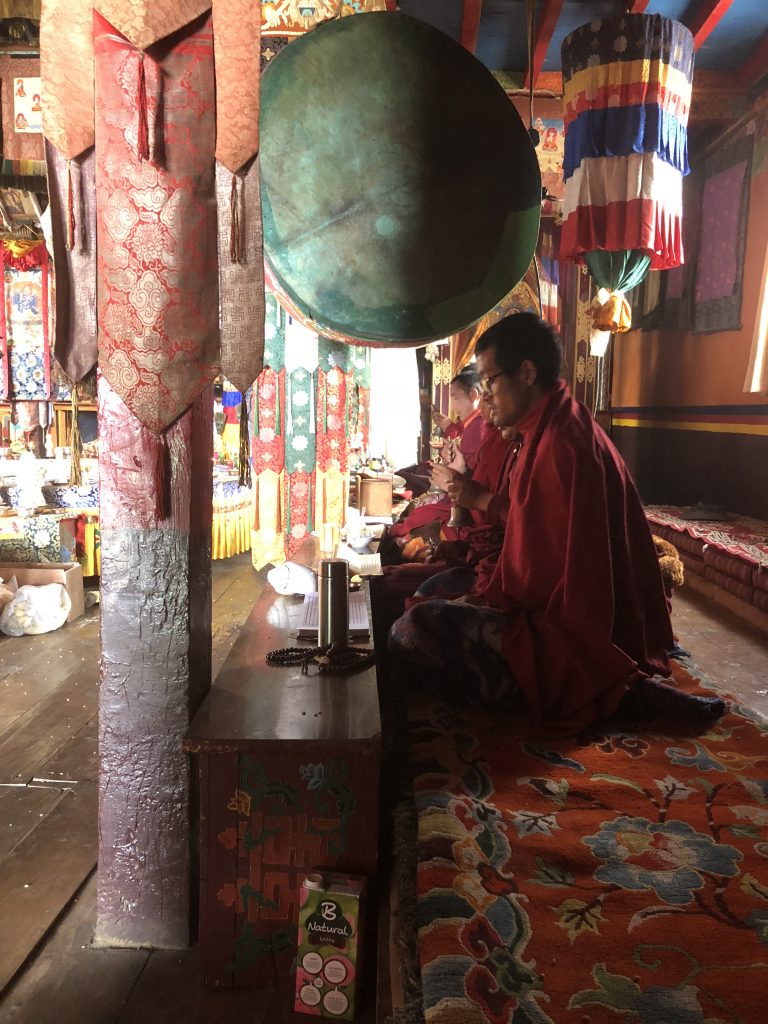 I know of someone from the village of Chubrang who used to pray a lot to Evi Dansi and one day, she came in his dreams and gave him a jewel. One night, under the influence of chhang (the local brew), he disclosed to his friends how Evi Dansi had given him the jewel. After that night unfortunately, he lost all the blessings of Evi.
My grandfather would tell me how about thirty years ago, people used to see monks and flags on the mountains around Balangri, and hear instruments of worship. We don't see or hear them anymore, probably because of an increase in the number of sins in the world and a lack of devotion necessary towards spirituality.
Demul village is currently home to 365 people, and most belong to the Bodh tribe, also known as Bodh Rajputs. We are hardworking and hospitable – and always together in joy and sorrow. We keep our ancient tribal beliefs and traditions alive – in terms of food, way of life, festivals, songs, rituals, birth, marriage, worship, farming and cattle rearing. This is what makes Demul a special place.
Even today, when people meditate at Balangri, they receive a unique positive energy emanating around them which helps them balance their mind and body. The people of Demul hope that someday, the sight of monks and the sound of prayers will return to Balangri – and the invisible paradise will become visible to more of us again.