Voices of Rural India is supported by dedicated financial, technical, tourism and media partners.
Financial and Technical Partner
Digital Empowerment Foundation
Digital Empowerment Foundation (DEF) was established in 2002 with a mission to empower marginalised communities in information dark regions of India to access, consume and produce information online using digital interventions and ICT tools. DEF aims to end information poverty and social backwardness by bringing about a digital revolution.
Community Tourism Partners
These community-based tourism organizations are our bridge to reach out to local communities and identify and support a new crop of digital storytellers.
Global Himalayan Expedition
Global Himalayan Expedition (GHE) is a social enterprise dedicated to development of remote Himalayan communities through leveraging sustainable tourism and technology. We focus on providing basic energy access through installation of solar microgrids, creating digital education access through setup of computation labs and generating livelihood opportunities through community tourism. GHE till date has electrified 115 villages in Ladakh and Meghalaya and setup over 50 homestays in the villages.
Himalayan Ark
Himalayan Ark is a mountain community owned and run tourism enterprise based in Munsiari, Uttarakhand. They enable and guide deep dives into rural lives and cultures, as well as in natural history and high mountain conservation initiatives and adventures.
Himalayan Ecotourism
Himalayan Ecotourism is a social enterprise offering experiential tours and treks in Tirthan Valley, near the Great Himalayan National Park. They believe in sustainable development by promoting conservation and empowering locals, especially women.
Spiti Ecosphere
Spiti Ecosphere is a social enterprise born out of love for Spiti Valley in 2002. It is deeply committed to building a sustainable future for its people by creating a responsive synergy between responsible travel and development. Their initiatives cover a broad spectrum – helping communities build resilience to climate change; enabling year round access to drinking water and green vegetables; carbon reduction and harnessing the abundantly available solar energy; reducing waste generated by travellers; enhancing health care access, diagnosis and treatment; supporting education for girls; helping to build community entrepreneurship and livelihoods that are linked to conservation; and initiatives to encourage and enable the growth of compassion among communities.
Grassroutes Journeys
Grassroutes Journeys is a national award winning social enterprise that aims to develop sustainable livelihoods in rural India through community-centered tourism enterprises – owned, managed and run by local communities. It is working across 17 financially sustainable village tourism centers in 4 states – Maharashtra, Madhya Pradesh, Andhra Pradesh and Gujarat. Its rural tourism model has created over 15,000 days of employment annually, impacted about 700 households with alternate source of livelihoods, and helped in reverse migration and conservation of biodiversity.
Kabani
Kabani is a social enterprise that facilitates sustainable community tourism partnerships and initiatives in southern India. It tries to ensure the socio-economic security of farming and coastal communities in the villages, offering an authentic experience to travellers and considerable benefits to host communities. Kabani's experiential tourism programs provide an opportunity to explore the lives, culture and nature of the southern Indian states.
Cherish Expeditions
Cherish Expeditions is a travel-based impact initiative for building a community of conscious travelers and offering them sustainable & transformational experiences to uplift the local livelihoods through programs designed to achieve the United Nations Sustainable Development Goals. The aim of such projects is to mould sociopreneurs and ecological entrepreneurs through hands-on problem-solving. This is not only a journey to give back but also a journey within.
Media Partners
Media partners occasionally republish stories from Voices of Rural India, to help build greater reach, exposure and alternate incomes for our storytellers.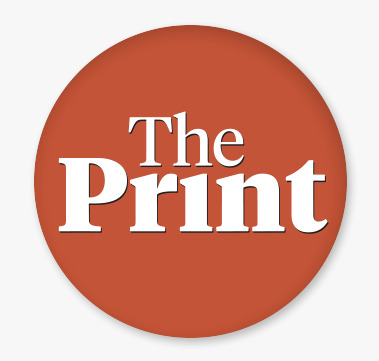 ThePrint
ThePrint is a news, analysis, opinion and knowledge venture, launched in August 2017 by editor Shekhar Gupta. Ideologically unbiased, it is sharply focused on politics and policy, government and governance.
Outlook Traveller – Responsible Tourism Initiative
Tourism is the glue that holds the world together and breaks down barriers of race, language, religion, cultures and nations. With over 1 billion people travelling annually and with increasing pressure on natural resources, the environment and communities, the onus is on us to spark an alternative imagination of travel. At Outlook Responsible Tourism Initiative, an affiliate member of the UNWTO, we support and celebrate planet-friendly and local-friendly travel in India. We focus on working with and protecting the interests of communities, bringing in our core team, domain specialists and industry stalwarts to inspire, educate and help implement UN Sustainable Development Goals (SDGs) at the grassroots. We also inspire travellers to go on beautiful journeys that count!